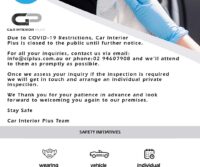 Due to COVID-19 Restrictions, Car Interior Plus is closed to the public until further notice.
For all your inquiries, contact us via email: info@ciplus.com.au phone: 02 94607908 and we'll attend to them as promptly as possible. 
Once we assess your inquiry if the inspection is required we will get in touch and arrange an individual private inspection.
We Thank you for your patience in advance and look forward to welcoming you again to our premises.
Stay Safe
Car Interior Plus Team
#covid-19 #covidnsw #covidnswrestrictions
Car Interior Plus is looking for apprentice motor trimmers looking to start a career in a field they love!

If you love all sorts of cars and want a creative career focused on restoration and customisation, then this is the opportunity for you to get started!

Get in touch to find out more:
E: info@ciplus.com.au
P: (02) 9460-7908

#job #automotive #upholsterer #motortrimmer
#motortrimming #carinteriors #prestigecars #carrepairs
We are the biggest stockist of Aftermarket SoftTops in Australia. We are an Australian authorised dealer of GAHH Aftermarket Softtops and offer the best quality convertible top manufactured in the U.S. today.
Now available in stock all Audi Model Convertible Tops: Audi A3
Audi A4
Audi A5
Audi TT
Audi R8
Enquire now for purchase, repair or replacement of Audi SoftTops.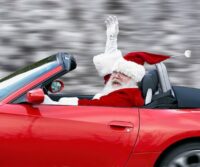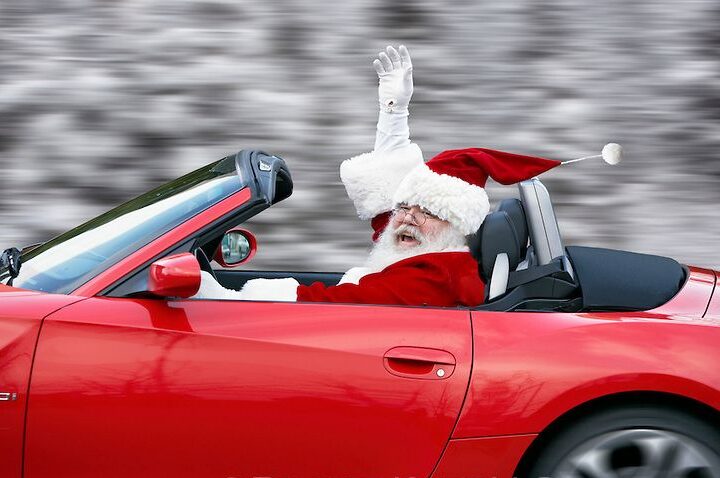 HOLIDAY DATES
Car Interior Plus will be closed from the 18th December 2020 until the 11th January 2021.
The Car Interior Plus Team wishes you a Merry Christmas and a Happy New Year. Thank you for your support throughout 2020.
---
CHRISTMAS OFFER
This Christmas, we have special discounts for your convertible softtops. Contact us on info@ciplus.com.au for any enquiries and we will get back to you as soon as possible.
This Christmas Offer is extended till the end of January 2021.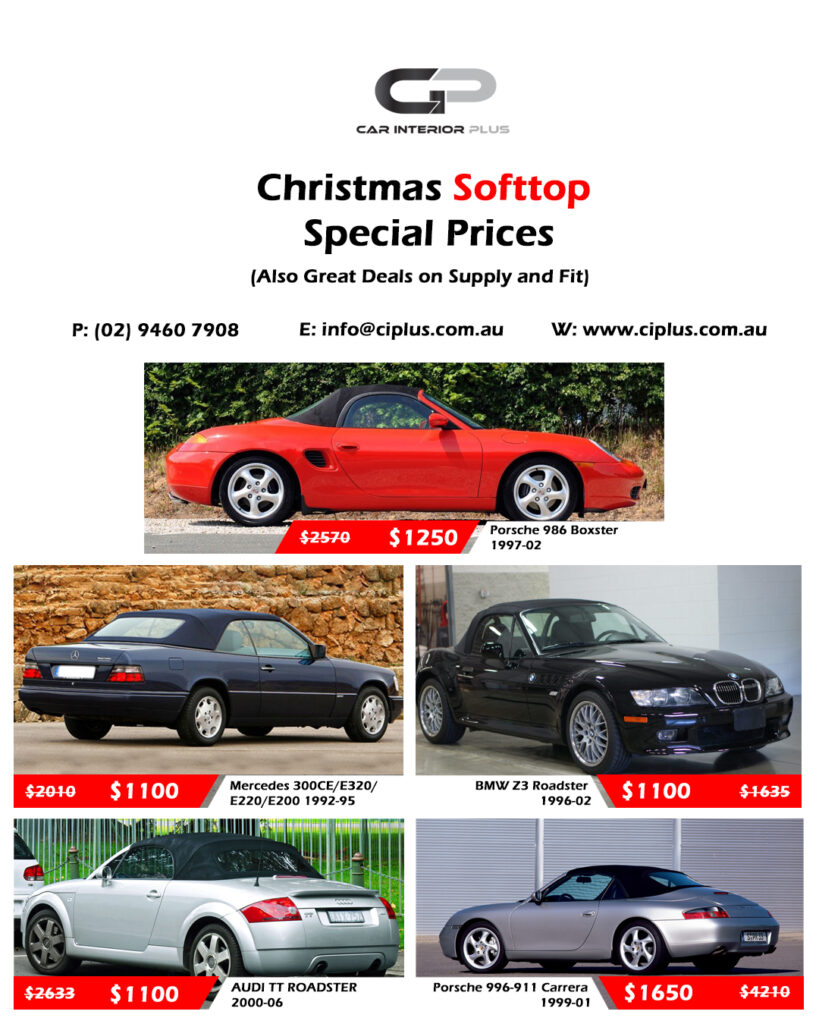 To purchase a convertible softtop or for any other enquiries, email us on info@ciplus.com.au.
Book your appointment for January 2021 using the button below:
[maxbutton id="1″]
For this November, get great deals on your Convertible Softtop. We provide genuine OEM Aftermarket softtops, ready for your car.
Contact us for great special deals on supply and fit packages as well.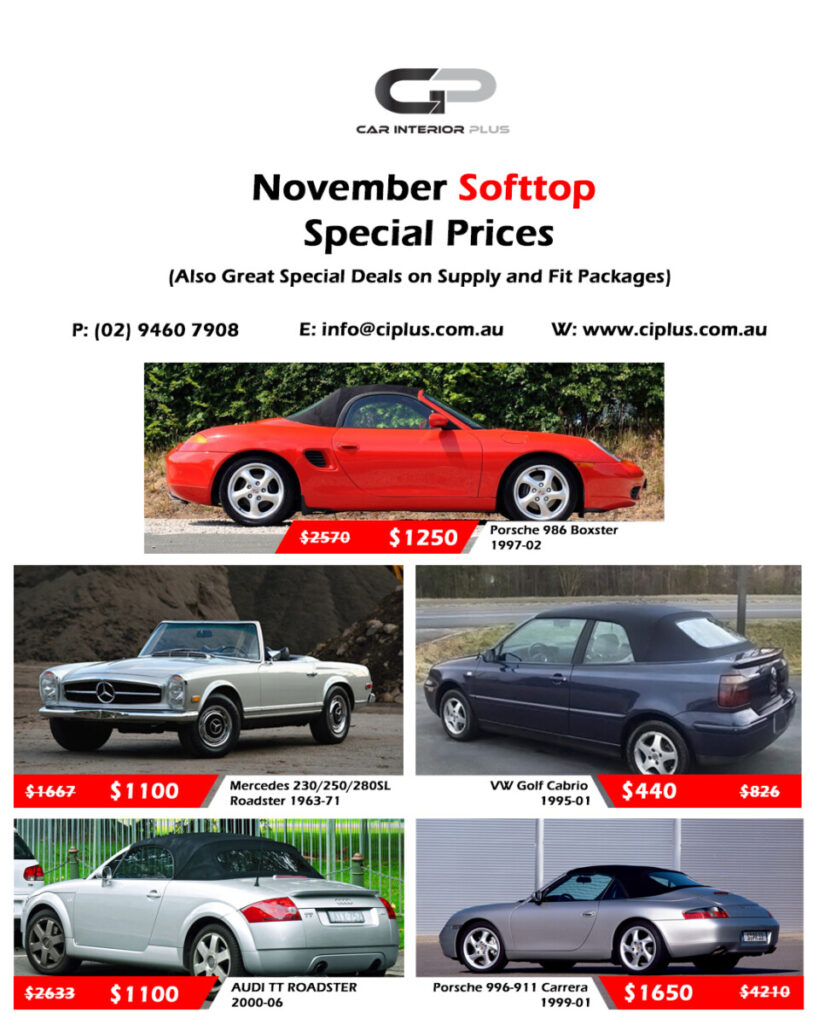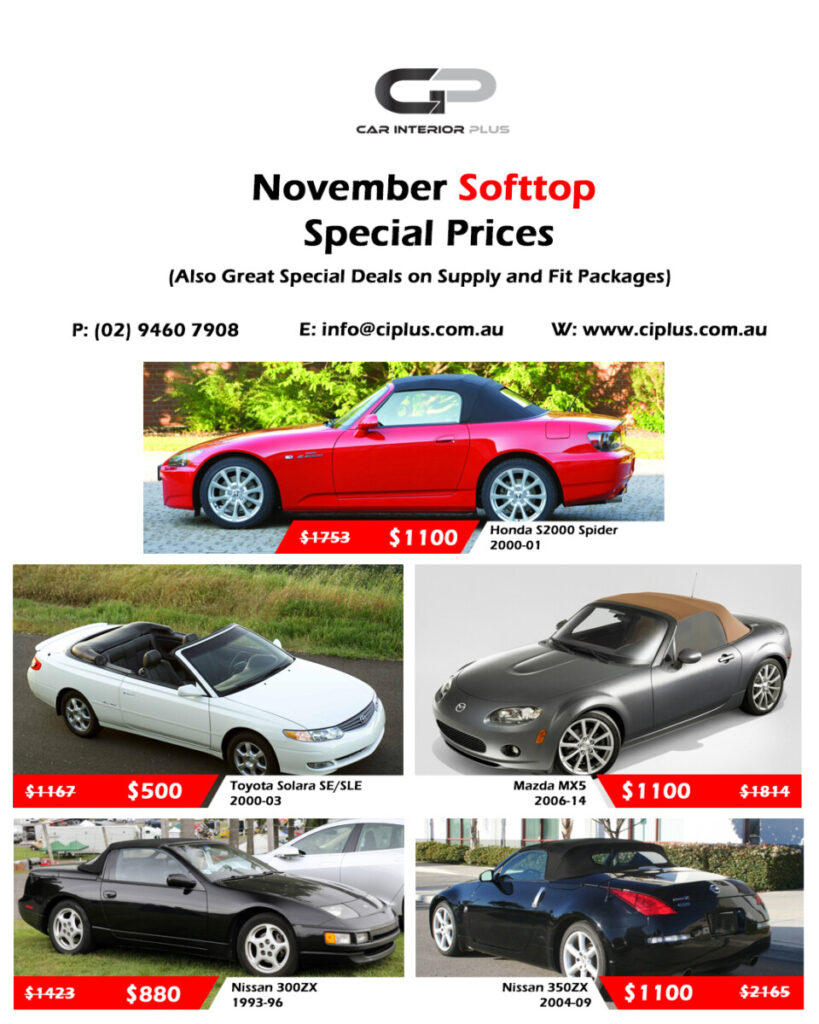 SOFTTOPS AVAILABLE ON DISCOUNT:
Audi TT Roadster Black 2000-06 – $1100
Mercedes 230/250/280SL Roadster 1963-71 -$1100
Porsche 986 Boxster 1997-02 – $1250
Porsche 996-911 Carrera 1999-01 – $1650
VW Golf Cabrio 1995-01 – $440
Honda S2000 Spider 2000-01 – $1100
Toyota Solara SE/SLE 2000-03 – $500
Mazda MX5 2006 – 14 – $1100
Nissan 300Z 1993 – 96 – $880
Nissan 350Z 2004-09 – $1100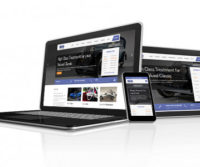 Our brand new mobile friendly website has just been launched!!
Now our customer can enjoy a smooth navigation through our website from all the devices and make enquiries on the go and learn more about our services.